Starting in 2021
Master candidate
GitHub: not available
Email: youli@mail.ustc.edu.cn
Undergraduate: Geophysics, CUG (Wuhan), 2017-2021.
GPA: 3.85, Rank: 1/88, CET4: 648, CET6: 593
Research: AI-based seismic interpretation.
Publication
1.
Li Y.
, X. Wu*, Z. Zhu, J. Ding, and Q. Wang, 2023, FaultSeg3D plus: a comprehensive study on evaluating and improving CNN-based seismic fault segmentation,
Geophysics
, in revision.
Honors & awards
2022
第一届东方杯全国大学生勘探地球物理软件开发大赛一等奖
, SEG, BGP 2020
National Encouragement Scholarship
, Ministry of Education of China 2019
National Scholarship
, Ministry of Education of China
Miniposter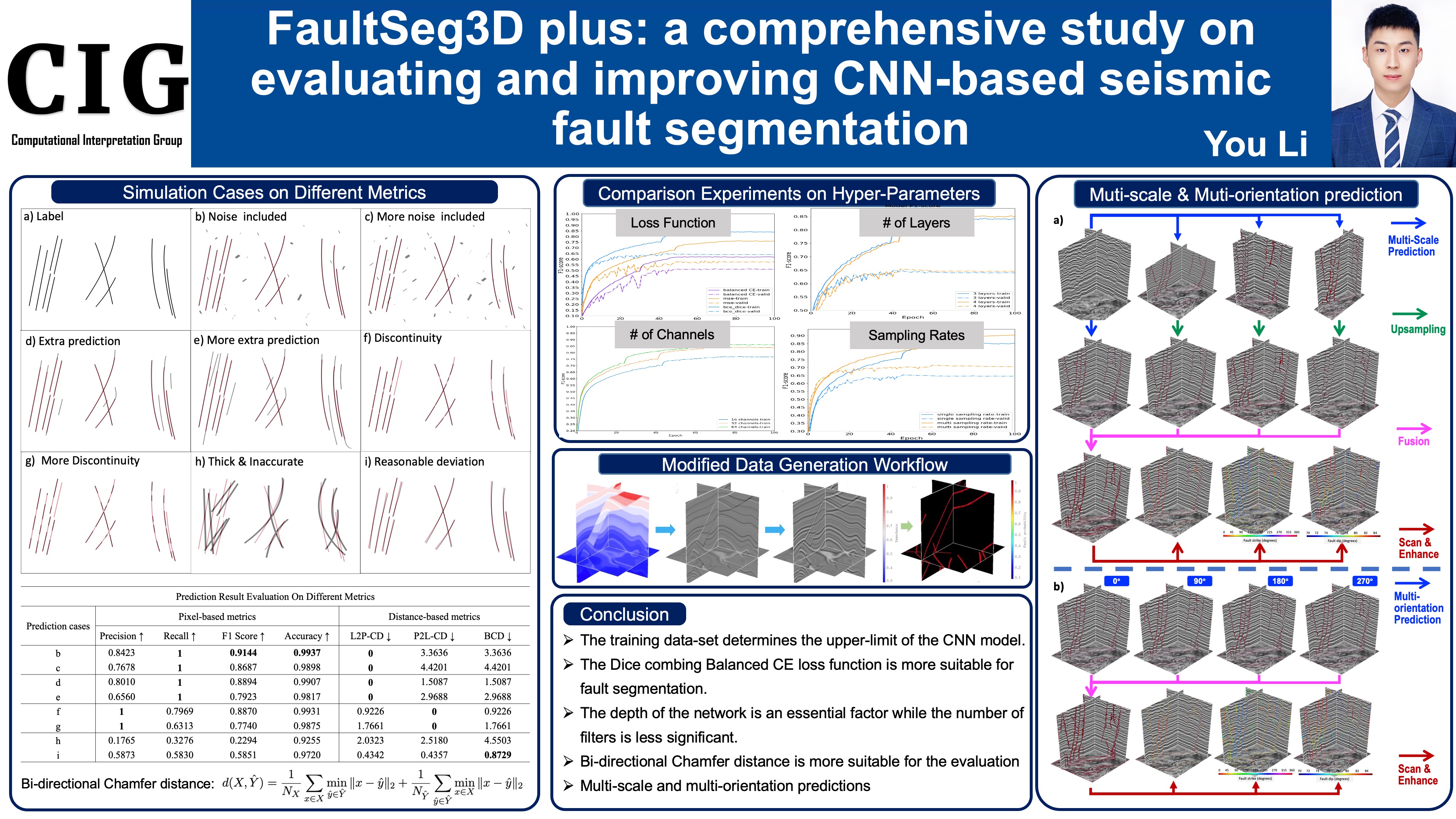 ---